Road to the Dota 2 Animajor: DPC Season Wrap Up
Season 2 of the DPC has finally finished, with a ton of surprises for Dota 2 fans. There has been Twitter drama, huge upsets, underperformance from top teams, and a hell of a lot of great Dota. Here is a run down of the biggest moments during season two of the DPC, as we follow the road to the Dota 2 Animajor on June 2nd.
Europe West Drama
Not only did the Western European league see some incredible upsets, it also saw the impact of major roster changes, as well as external conflicts among players.
Alliance and OG Twitter Wars
The most notable bit of drama to come out of Europe this season didn't really happen in-game at all.
OG were at the centre of it all, with Tweets from the team's captain, Johan 'Notail' Sundstein, causing controversy on May 12th, and more recent interactions between Sébastien 'Ceb' Debs and Team Secret's Twitter account manager sparking more trouble for the squad.
It all started with a video of Alliance, which showed their coach, PPD, in a Discord call with the team during their series against Brame. This was, to the mind of most players, not allowed, and Notail quickly took to Twitter to express his anger about Alliance's then 6-0 record being down to "cheating."
It turned out, however, that an email had been sent out by tournament organisers, DreamHack, after the official rulebook had been handed out, which stated that players were allowed to use coaches in official matches. Most other teams, including OG, had not read the email, causing them to think that Alliance had broken the rules.
DreamHack later reverted their decision to allow coaches in calls with teams on advice from Valve, however some would argue that the damage was already done.
Underperformance and Roster Changes
The other aspect of Western Europe's DPC season that caused a lot of confusion among fans was the underperformance of some of the biggest teams in the league.
Roster Changes
With Nigma and OG's terrible performance in season one of the DPC, many were expecting some sort of change for the squads. The removal of W33 from Nigma's team, replaced with pub-star ILTW, saw Miracle's return to the midlane, which helped the team in many of its initial matches, and ended up securing them a top 3 finish.
The more surprising roster change, however, was the return of Ana to OG, who had taken an indefinite break from Dota 2 since the last International. Unfortunately, his return did not have the same impact that ILTW's addition to Nigma had.
OG Nearly Hit Lower Division
For OG, Ana's return seemed to give the team new life, with a crushing victory over Brame in their initial series ending in the customary fountain diving that the team is known for. The team's 1-2 loss to Alliance in week two didn't seem all that surprising, as Alliance had been crushing the season so far, and although their games against underdogs Hellbear Smashers were closer than expected, they still came out victorious in week three.
Unfortunately for OG fans, the team then lost to Tundra 1-2, a major upset, and despite beating out Secret when they met (the other underperformer of the bracket,) they ended the season in 6th place, coming dangerously close to heading into Lower Division next season —squeaking by with a win against Brame in the tiebreakers.
A Fall From Grace for Team Secret
Team Secret have been the best performing team in the DPC for a while now, and most consider them the strongest squad in Europe. Last season they topped out the regional qualifier with a 7-0 (14-3) record, and looked decent in the Major until they were knocked out by IG in the lower bracket.
This season was entirely different, with Nigma destroying them in their first series 2-0. Many put this down to the odd drafts by Puppey, with a jungle Venomancer destined to ruin people's pub games for the rest of the patch, however, these lacklustre drafts and performances started to become a trend for the team.
Although Secret managed a miraculous victory over Liquid, as well as a convincing 2-0 over Brame to close out the season with a top 4 finish, they did drop games against Tundra and Hellbear, and suffered losses to Nigma and OG on the way. Fans are certainly wondering how the team will perform at the upcoming Dota 2 Animajor.
EG Not Number One
While not a major upset for EG, who still took a fairly convincing second place in the regional qualifiers for North America, not placing first was reasonably surprising for the squad. EG took second place at the Singapore Major and their loss to Quincy Crew was unprecedented.
The loss was partially due to a bug involving Tiny's Toss ability returning players back to the battlefield where the Toss occurred after buying back, which has since been patched by Valve in 7.29d. At least this bug won't be a problem for the Dota 2 Animajor's teams…
Surprises for China
The other team that underperformed this season was IG, who looked shaky throughout the first few weeks of the regional qualifiers, losing 0-2 back-to-back in series against Aster and PSG.LGD. They also lost to Fy's team Elephant in another 2-0 in week 4, threatening their position at the Dota 2 Animajor.
They managed to barely make it through, taking 4th place in the region, although their performance, much like Team Secret's, puts their status as a top team at the Dota 2 Animajor into question.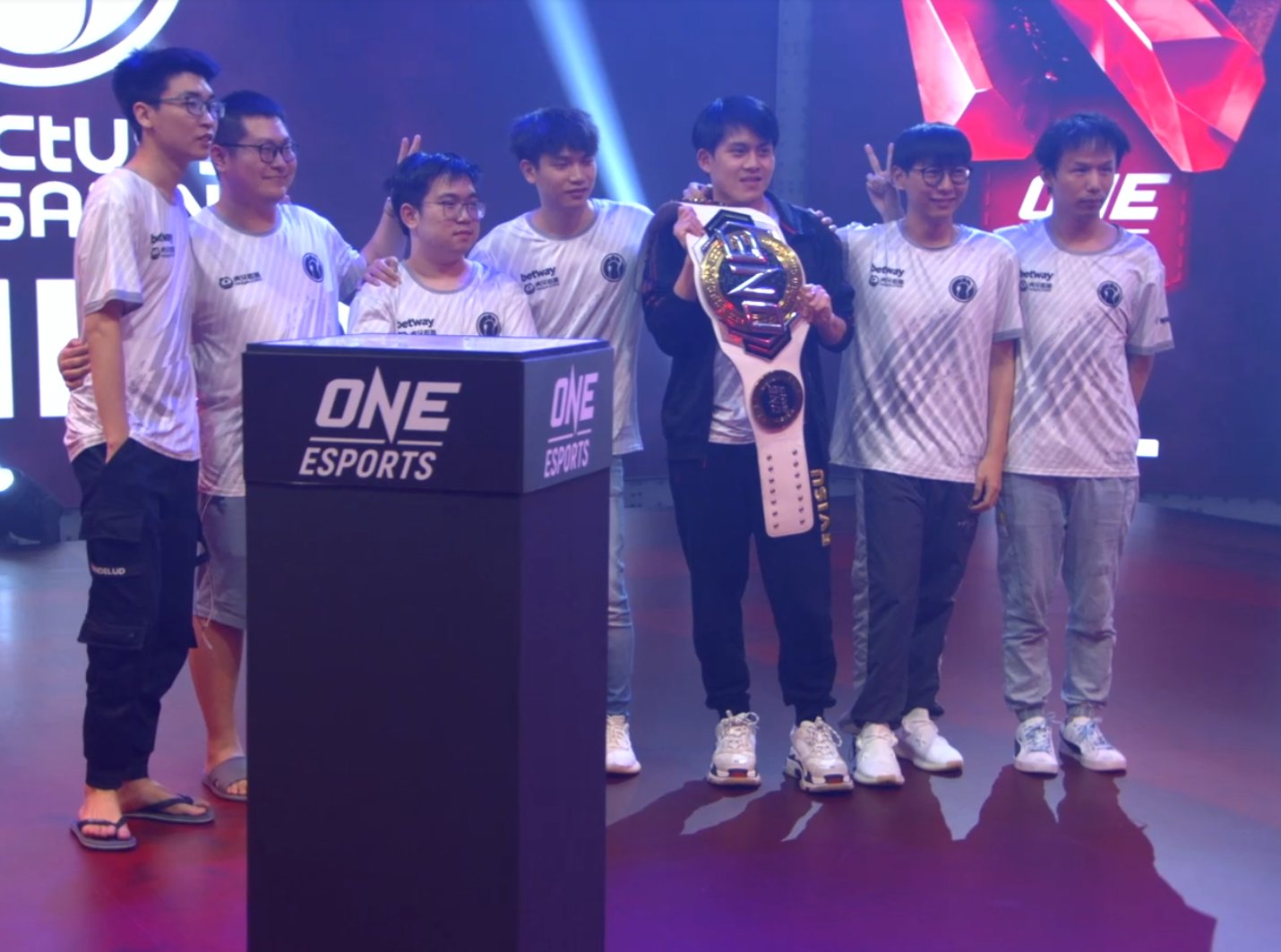 Another surprise was the downward spiral of Elephant, who started out the season strong with wins against Ehome, Sparking Arrow Gaming, and IG, only to drop down to 5th place in the last weeks of the qualifiers. This is mostly down to lacklustre performance against Royal Never Give Up, who came second last in the group, but still managed to 2-0 Elephant.
This means that Fy's squad will not make it to the Dota 2 Animajor, and will have to hope for a better performance next season to hope to make it to The International later in the year.
Road to the Dota 2 Animajor
Despite some upsets, most of the big teams will be present at the Dota 2 Animajor. The most notable absence will likely be OG, who are likely lucky to have kept their place in the Upper Division next season with how they performance in season two.
If Team Secret and Nigma want to be contenders, they will likely have to step it up as well, as Liquid and Alliance are certainly the most consistent teams in Europe at the moment. IG is also looking shaky, with Aster feeling unstoppable in the Chinese region. EG can't be dropping games to teams like Quincy Crew either, if they want to finally give Arteezy his first Major win at the Dota 2 Animajor, but it's likely we'll see them taking things more seriously.
The WePlay Dota 2 Animajor will start on June 2nd and run until the 13th.